The Hermitage
The Hermitage, a single-person dwelling in the woods, lends itself to a more solitary retreat. The hermitage is a bright, lofty room with a kitchenette and screened-in porch. The setting is ideal for those desiring more solitude. It is a place where one may enter into the emptiness of isolation and silence to be encountered by Spirit.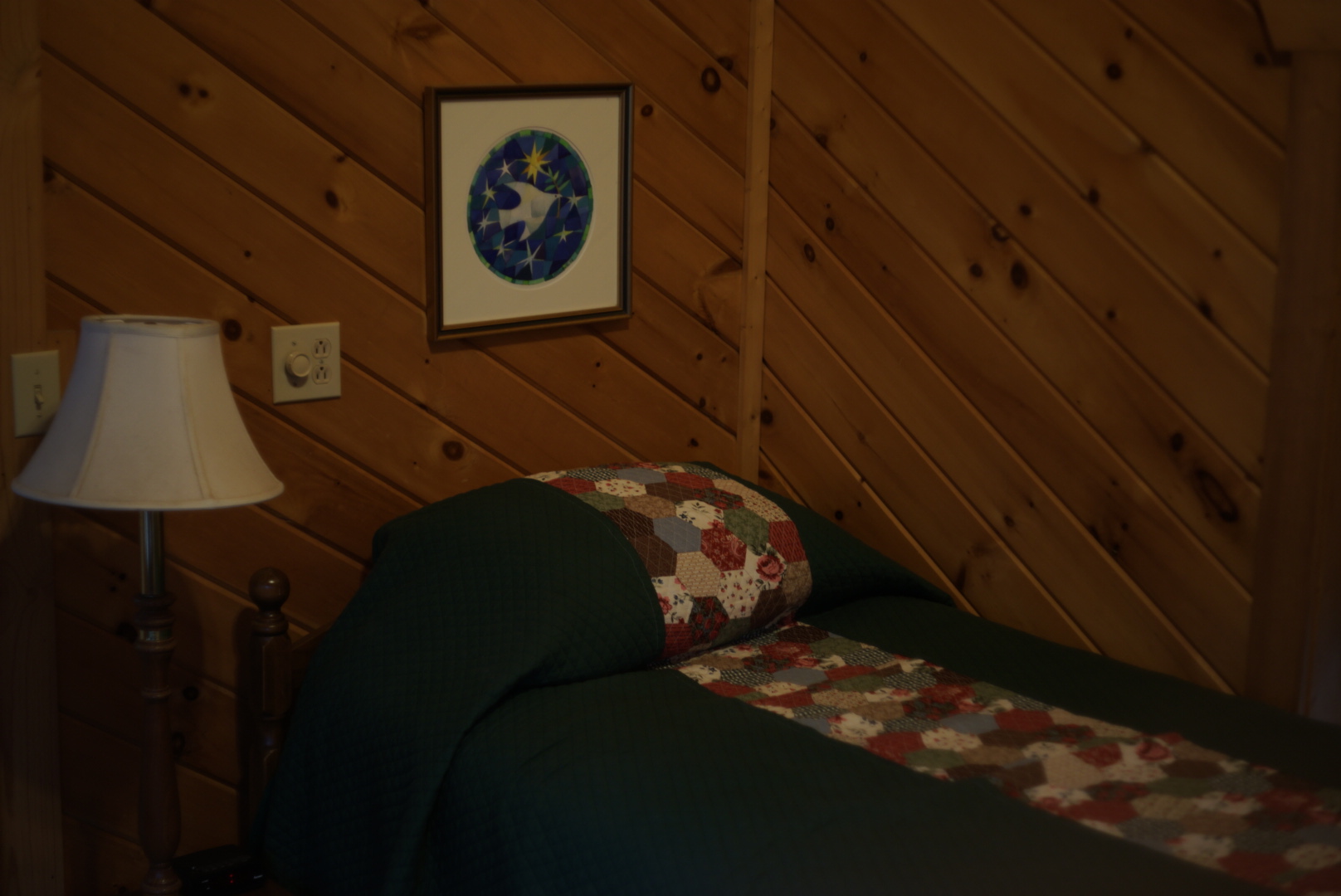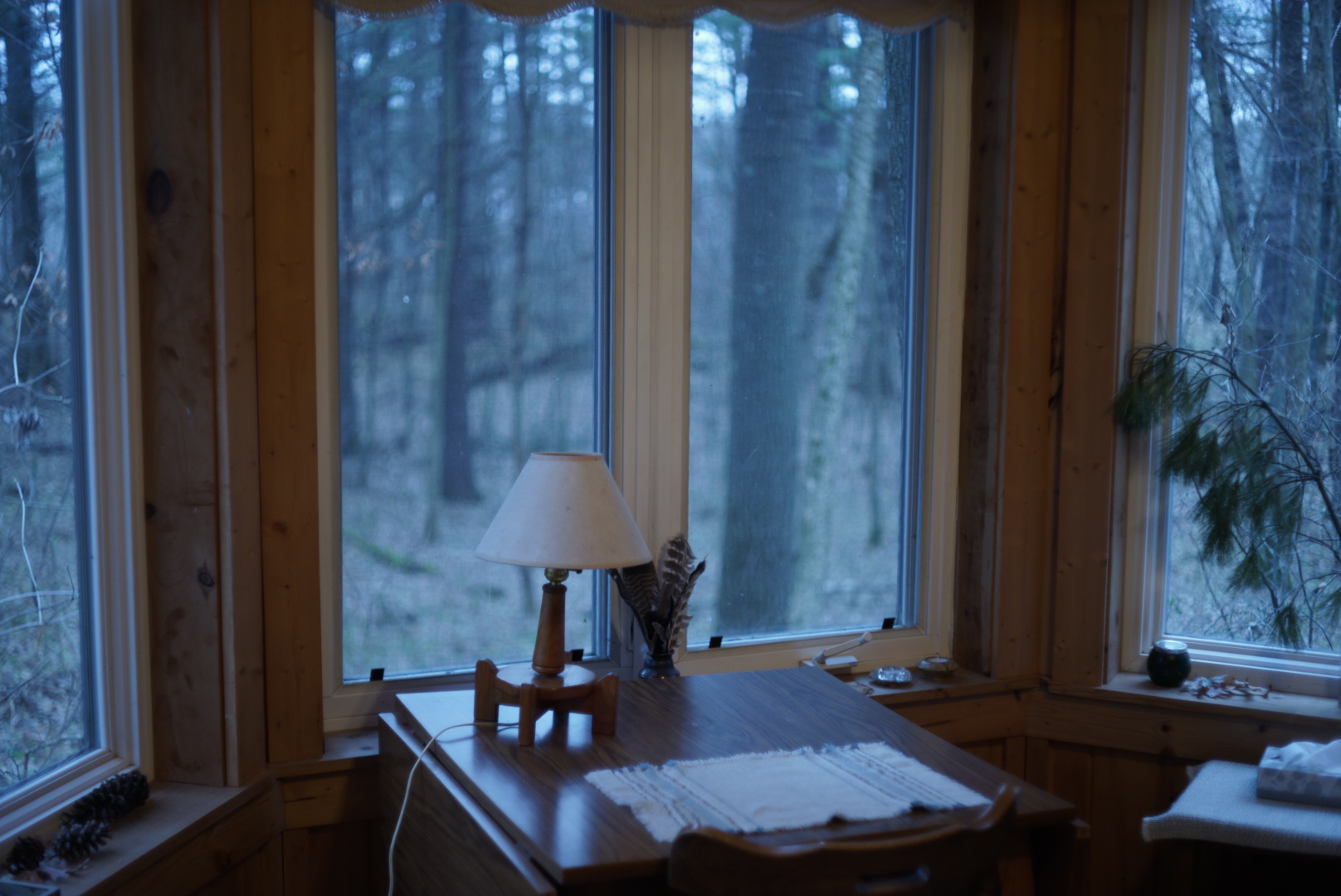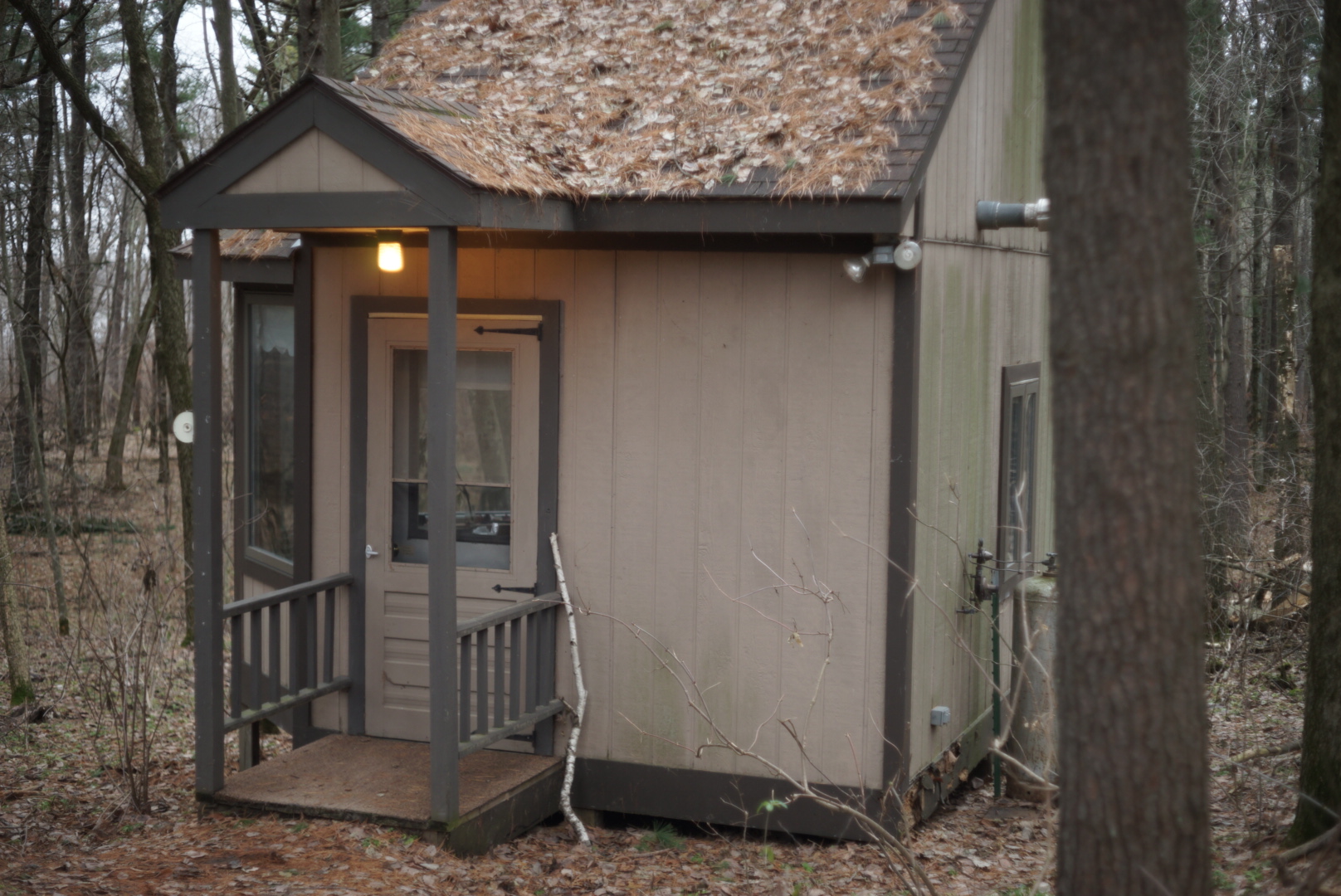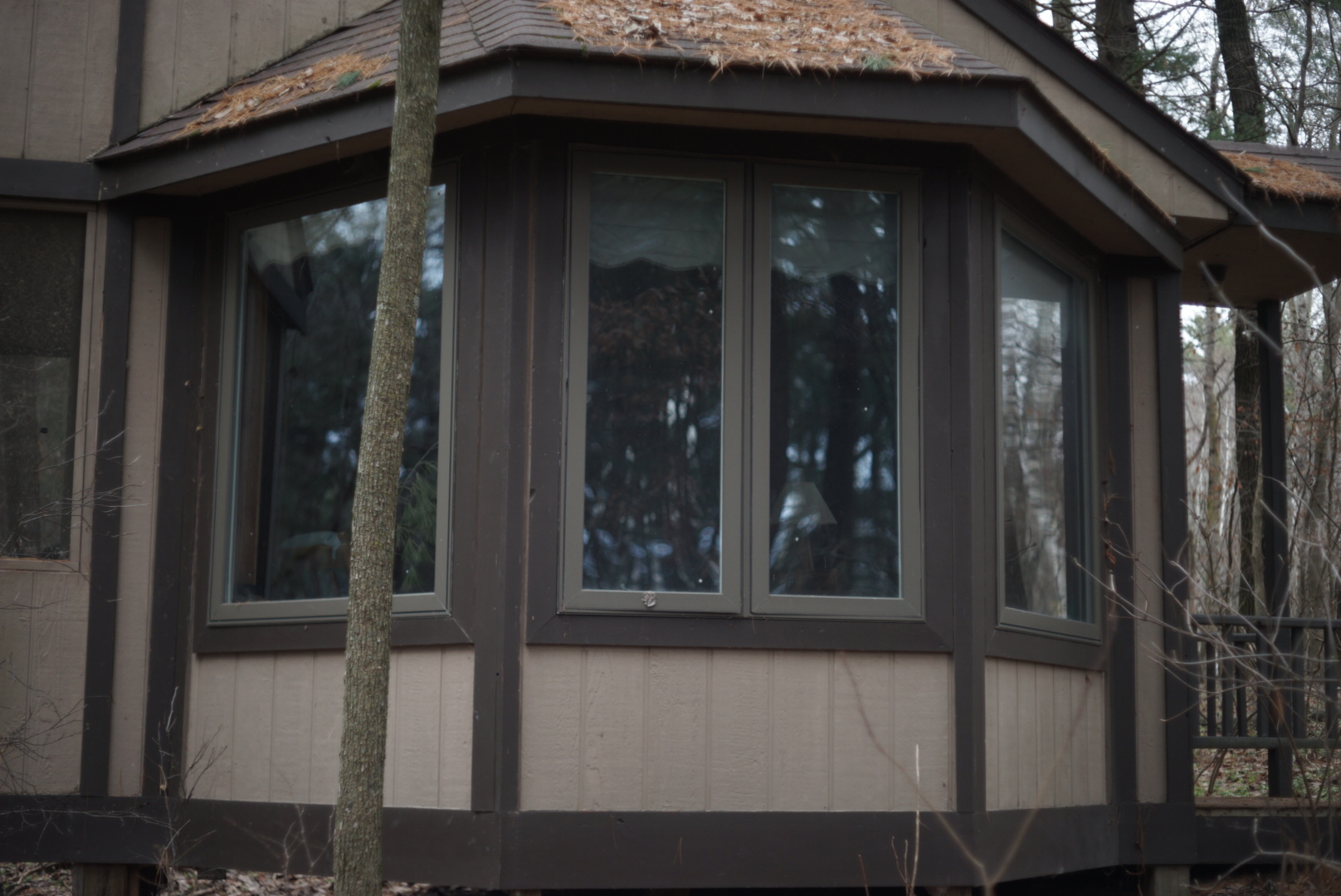 Located in a secluded, wooded area not far from the main Lodge, the Hermitage is a single, high-ceiling room with tongue and groove pine walls and a stained glass window. A multicolored quilt covers the bed; there is also a rocking chair and small writing/dining table. The bay window faces through the trees toward Little Stanchfield Lake, which is visible in the winter. Attached to the building is a screened-in porch with a reading area.
A kitchenette – with sink, refrigerator and microwave – is stocked with coffee, tea, fruit and breakfast food. Other meals may be picked up or delivered in a basket or eaten in the Lodge with the community and other guests. The hermitage is heated and has electricity; water is provided in jugs. There is a nearby outhouse; showers and bathrooms in the Lodge are also available for "hermit" use.
"I will lure you into the desert, and there I will speak to your heart." ~ Hosea 2:14
The concept of a Hermitage goes back to ancient times when the Desert Fathers and Mothers chose to live apart from the everyday milieu, not only for prayer and meditation, but also to provide an alternative perspective to that of the dominant culture. Solitary retreat is not an escape from reality; instead, it can bring clarity and understanding, awakening our senses to a deeper reality. Such time alone is often thought of as a "desert experience." ARC has chosen to name the Hermitage "Poustinia," a Russian Word meaning "desert".